Meliá Hotels International Appoints Leader of Peruvian Resort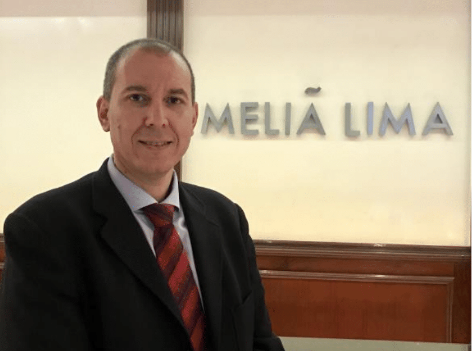 APRIL 2019 (Lima, Peru) – Meliá Hotels International, Spain's leading hotel company, is pleased to announce the appointment of Lati Naimi as General Manager of Meliá Lima. The hotel is currently undergoing a one-million-dollar renovation under the supervision of the ASAH study of the Spanish Architect Álvaro Sanz and plans to unveil in 2020 with a more functional and modern design that embraces elegance and the quality of the brand. Having worked at several properties within the Meliá Hotels & Resorts portfolio, Naimi not only brings 15 years of experience within the hospitality industry but also offers a proven track record of established success within the brand.
"During this time of change and renovation at Meliá Lima, we are so pleased to have someone leading the charge that has a strong dedication and fierce commitment to the brand," said Alvaro Tejeda, SVP of the Americas at Meliá Hotels International. "Lati Naimi's history with Meliá Hotels & Resorts brings a wealth of expertise and we look forward to the property's progress under his guidance."
Naimi was most recently the General Manager at Gran Melia Iguazu in Argentina, where he was responsible for the supervision of the pre-opening renovations as well as implementing Meliá Hotels International brand standards throughout the resort. Prior to his work in Argentina, he was the Hotel Manager of Paradisus Palma Real Golf & Spa Resort in the Dominican Republic and the General manager of Sol Sirenas Coral, Sol Cayo Santa Maria and Sol Cayo Coco. Throughout his career, Naimi has continuously prioritized the well-being of his guests and employees and become a role model among the brand for consistently defending the vision and values of Meliá Hotels International.
Naimi holds a degree from the Tourist Information and Marketing Business School of Spain, a degree from the Tourism University ULPG and has completed a one-year program for hospitality management at Cornell University. Additionally, he is fluent in both English and Spanish as well as knowing basic German and Italian.
Meliá Lima's renovations began in 2018 with the remodelling of 112 of its 180 guest rooms and will continue through 2020 offering a widespread renovation to several other aspects of the property including the main lobby, the restaurants and 6 event spaces. The resort, which is located in San Isidro next to the Real Plaza Salaverry and near the historic city centre Miraflores, features comfortable and spacious rooms, soon-to-be upgraded amenities, an infusion of local culture, and Meliá-branded services including its premium service concept, THE LEVEL.
For more information, please visit www.melia.com or call 1-888-956-3542.
# # #
About Meliá Hotels & Resorts
Meliá Hotels & Resorts is the best-known international brand in the portfolio of the Meliá Hotels International company; it has more than 100 city and resort hotels in the main leisure and business destinations of Europe, Asia, Africa and America. The brand offers exemplary meetings and events facilities in all important business cities as well as in exotic locations, catering to the ever-expanding conference and incentive travel market. As part of its innovation philosophy and new positioning, Meliá Hotels & Resorts has reinvented itself to cater to every aspect of the guests wellbeing. Unique experiences are created for guests and are defined by relaxation, quality time and personalized services. For a balanced lifestyle, Meliá Hotels & Resorts instinctively understands the guests' needs and lifestyle expectations, which is an integral part of its redefined identity. Follow Meliá Hotels & Resorts on Twitter @MeliaHtlResorts, Facebook @Melia.Hotels and Instagram @meliahtlresorts.
www.melia.com
.
About Meliá Hotels International
Founded in 1956 in Palma de Mallorca (Spain), Meliá Hotels International is one of the largest hotel companies worldwide, as well as the absolute leader within the Spanish market, with more than 380 hotels (current portfolio and pipeline) throughout more than 40 countries and four continents, operated under the brands: Gran Meliá Hotels & Resorts, Paradisus by Meliá, ME by Meliá, Meliá Hotels & Resorts, INNSIDE by Meliá, Sol by Meliá and TRYP. The strategic focus on international growth has allowed Meliá Hotels International to be the first Spanish hotel company with presence in key markets such as China, the Arabian Gulf or the US, as well as maintaining its leadership in traditional markets such as Europe, Latin America or the Caribbean. Its high degree of globalization, a diversified business model, the consistent growth plan supported by strategic alliances with major investors and its commitment to responsible tourism are the major strengths of Meliá Hotels International, being the Spanish Hotel leader in Corporate Reputation (Merco Ranking) and one of the most attractive to work worldwide. Meliá Hotels International is included in the IBEX 35 Spanish stock market index. Follow Meliá Hotels International on Twitter @MeliaHotelsInt and Facebook meliahotelsinternational. www.melia.com.
Media Contact:
DKC Public Relations
Melia@dkcnews.com